Eletive Standard Attributes and Segments enables comparisons of survey engagement results to a broader range of benchmarks with minimum effort.
What is it Eletive Standard Attributes and Segments?
Eletive Standard attributes are a pre-defined set of standard attributes and segments, such as Date of Birth, Country and Manger to name a few.
An attribute and segment can either be Standard or Custom. Custom works as usual, you select the attribute type and name by yourself, whereas in Standard, everything is already configured. For instance you choose from pre-defined lists of segments, like "Sweden", "Denmark", "Norway" for the Standard attribute "Country".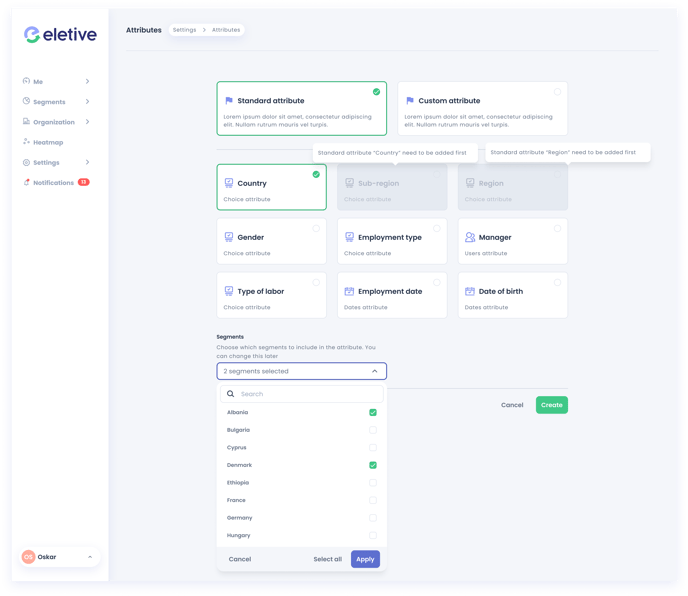 You can easily convert your custom attributes/segments to standard where it is appropriate, by mapping your segments to standard segments. You can even keep your attribute/segment names while converting. Read more about converting custom attributes and segments here: Add, edit, or remove attributes and segment.
What are the benefits with Eletive Standard Attributes and Segments?
The standard Attributes and Segment can be utilized to give a broader range of benchmark options. This enables comparisons of survey results with more relevant benchmarks values given the type of engagement results being analyzed.